Projectors
Choosing the right projector for your business or venue is crucial to ensure that your audience is always presented with the clearest, sharpest images and the most vibrant colours.
Clear – Sharp – Precise
We supply an extensive range of projectors, screens and mounts to ensure you have the very best solution, whatever the size of the venue.  From meeting rooms and classrooms, to conference halls and auditoriums, the Liberty-i team will supply and install the right system for both your needs and budget.
Projectors
Modern projection technology is developing rapidly, and it is important to ensure the projector you select provides the optimum image quality for your particular needs.  We will guide you through considerations such as:
The many different resolutions, up to 4K
The growth in 3D content
The need for edge blending to create large images
The development of light technologies such as Laser and LED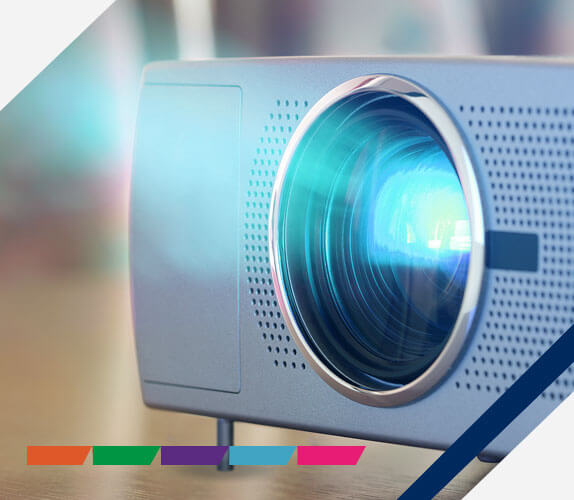 Projection Screens
To really get the full benefit of a high-quality projector, you need an equally good screen.
We will look at your projector choice, the venue and your planned use, and guide you to the best screen.
Considerations will include:
Installed or mobile
Manual or electric
Rear or front projection
The best screen surface
Flexible or rigid
The right look for the environment
System control
Standard size or custom built
Lifts & Mounts
Finally, you have to consider how the projector is located.  The lifts and mounts available for projectors offer a wide choice to best suit your needs, and include:
Floor, table or ceiling mounted
Heavy or light weight
Lift mounted to disappear when not in use
Stacked mounts
To Find Out More:
Partners