Digital Signage
Easily attract a wide audience, even in busy areas, with vibrant still, animated and video advertising using Digital Signage.
Use it to advertise, direct and inform people in any venue, from doctor's surgeries and shopping centres to exhibition halls and concerts.
Liberty-I will review your needs, install the very best signage solution to meet your needs and budget, and provide ongoing support to ensure you get the results you deserve.
Attract – Inspire – Sell
Bespoke Signage Solutions for Your Business
Vibrant Imagery and Video
Attract a Wide Audience with Movement and Colour
Interactive Displays to Engage Customers Available
Unlike traditional static advertising, Digital Signage allows you to:
Quickly circulate stunning adverts
Provide up-to-date guidance and instructions
Customise the signs to match a changing audience throughout the day
Easily display the same advert or video across unlimited sites
Vary the displays to suit differing needs across a site
Effortlessly update adverts as required, on single or multiple screens
And integrating Digital Signage into your business or organisation couldn't be easier, so
To Find Out More: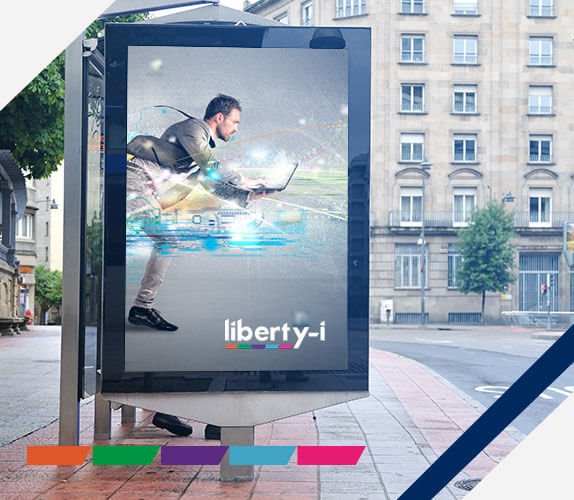 Partners