High Speed Business Broadband
The World At Your Fingertips
Whether you're a small or large business, Liberty-i will provide you with the best connectivity. Keeping you online and operational 24/7!
ADSL Business
ADSL Business Broadband provides cost effective entry level internet access for online services, although asynchronous speeds are distance dependent from premises to exchange. Installed over new copper phone line, or migrated FREE over existing phone line.
FTTC
FTTC (Fibre to the Cabinet) is now available in the majority of locations across the UK. Delivered over the latest fibre technology from the exchange to the cabinet FTTC delivers faster speeds than ADSL broadband services. Download speeds burstable up to 76Mbps.
FTTP
FTTP (Fibre to the Premises) uses fibre from your premises right through to the core network which delivers a more stable and faster service than FTTC.
EFM
EFM (Ethernet First Mile) provides synchronous Ethernet speeds of up to 20Mbps with guaranteed performance.
EoFTTC
Ethernet over FTTC (EoFTTC) provides faster speeds than ADSL broadband and with guaranteed dedicated bandwidth. All this without the costs associated with Leased Lines and Managed Internet Services (MIA).
Lease Line Internet
Lease Line Internet Access provides a dedicated and uncontended Ethernet based service with guaranteed synchronous upload and download speeds of up to 1Gb. With FREE installation.
Liberty-i World High Speed Business Broadband packages, ensure your IT network and infrastructure is fully optimised for fast and secure connectivity!
Our Services and Products are scalable and provide a Flexible network solution for Small Businesses, Corporate Businesses, Remote Workers and Enterprise level organisations.
Many companies rely on business broadband to compete within the marketplace. Fast uploads and downloads, increased bandwidth speed, and excellent connectivity give excellent ROI as they increase productivity within your organisation.
Conversely any downtime can impact severely both on productivity and profitability when employees cannot perform their roles, which is why a reliable service is critical.
High speed, low cost and secure connectivity
You can enjoy 24/7 peace of mind and speeds tailored to your businesses unique needs!
Managed IT Services
Total managed IT solutions, from a single PC installation to complete multi-user application network and server integration – a great solution for outsourcing your IT.
Managed Offce Solutions
Flexible networks, conference and meeting room solutions providing essential IT and telephony resources to managed offices and hot-desk hubs.
Compare Services
Use the chart below to compare our broadband services. To find out what services area available in your area use our Availability Checker.
What does that mean to me?…
If you're a little confused about what Mbps and MB actually relate to in the real world the chart below should help. If you're still unsure what service you need feel free to get in touch and we'd be more than happy to talk you though everything.
| File type | Size (MB) | 4Mbps | 8Mbps | 16Mbps | 32Mbps | 50Mbps | 100Mbps |
| --- | --- | --- | --- | --- | --- | --- | --- |
| Single song | 5 | 10s | 5s | 2.5s | 1.25s | 0.8s | 0.4s |
| YouTube clip | 10 | 20s | 10s | 5s | 2.5s | 1.6s | 0.8s |
| YouTube clip (HD) | 50 | 1m 40s | 50s | 25s | 12.5s | 8s | 4s |
| Album | 100 | 3m 20s | 1m 40s | 50s | 25s | 16s | 8s |
| TV Show (HD) | 450 | 15m | 7m 30s | 3m 45s | 1m 52s | 1m 12s | 36s |
| Film | 700 | 23m 20s | 11m 40s | 5m 50s | 2m 55s | 1m 52s | 56s |
| Film (HD) | 1500 | 50m | 25m 30s | 12m 30s | 6m 15s | 4m | 2m |
| Film (full DVD) | 4500 | 2h 30m | 1h 15m | 37m 30s | 18m 45s | 9m 22s | 4m 41s |
| Film (Blu-ray) | 10,000 | 5h 35m | 2h 47m | 1h 24m | 42m | 26m 40s | 13m 20s |
We're members of the ISPA UK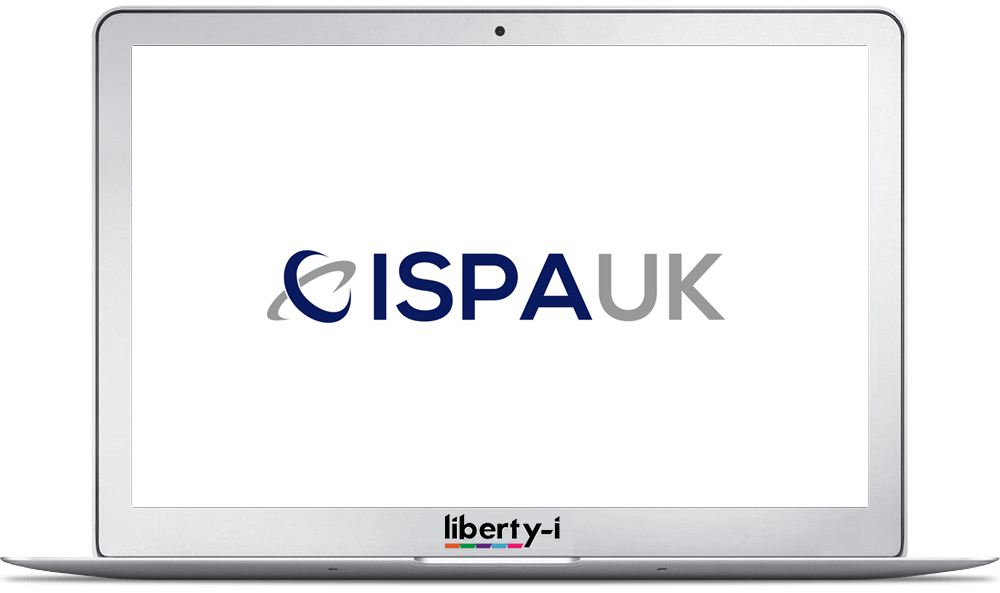 We're members of the Ombudsman Services